APPLE WATCH APPS
Elevate Your Apple Watch with Tailor-Made Apps!
Let's Talk
APPLE WATCH APPS
Unleashing the Full Potential of Your Apple Watch - Key Considerations for Apps
Unlock the Power of Apple Watch for Your Users - Extend Your iOS App or Develop a Customized Apple Watch App to Harness watchOS Functionality.

IOS Know-How
wecode has a rich history of developing iOS apps for customer projects. With our deep expertise in seamlessly integrating existing apps with their planned watchOS extensions, you can confidently leverage this interaction to its fullest potential.

Empowering Smarthomes with Expertise
For years, wecode has been dedicated to serving Smart Home customers. Our extensive experience positions us to offer tailored guidance on Apple Watch apps for Smart Home and IoT projects.

Innovative Thinking at the Forefront
Our developer selection criteria go beyond competence alone. We prioritize individuals who embrace innovation, eagerly explore new trends, and thrive on working with cutting-edge technology. Continuous learning and personal growth are core values that drive our team.
Seamless Integration
Customizable Complications
Glanceable Information
Interactive Notifications
Health and Fitness Tracking
Siri Integration
Voice Commands
Remote Control Functionality
Data Synchronization
Compelling Watch Faces
Advanced Features
Powerful, Flexible APPLE WATCH APPs
Resilient APPs, tailored to your precise needs.
RichVoice Commands
Our Apple Watch Apps support voice commands, empowering users to dictate messages, set reminders, initiate calls, control smart home devices, and more, all by simply speaking to their watch.

Seamless Integration
Our Apple Watch Apps seamlessly integrate with the existing iOS ecosystem, allowing for a cohesive and synchronized user experience across multiple devices.

Data Synchronization
Our apps ensure seamless data synchronization between the Apple Watch and other devices, such as iPhones or iPads, allowing users to access and update information from anywhere while maintaining data consistency.

Remote Control Functionality
With remote control features, our apps extend the capabilities of Apple Watch, enabling users to control compatible devices or applications directly from their wrist, whether it's playing music, managing presentations, or adjusting smart home settings.

Health and Fitness Tracking
Our Apple Watch Apps leverage the device's built-in sensors and features to provide comprehensive health and fitness tracking, allowing users to monitor their activity, heart rate, workouts, and more, all from their wrist.

Siri Integration
By integrating with Siri, our apps enable users to perform various tasks and access information through voice commands, enhancing convenience and hands-free interaction.
We Embrace Cutting-Edge Technologies and Best Practices, Constantly Elevating Our Apple Watch App Solutions. Proactively Optimizing and Advancing Your App, We Ensure It Stays at the Forefront of Innovation, Setting New Standards in the Industry.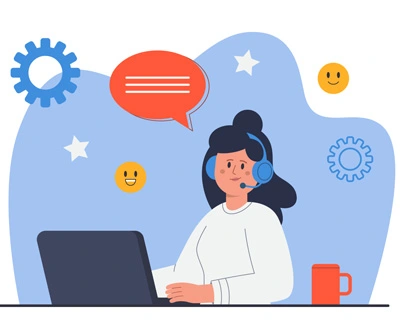 Dedicated to Dedicated
As a Dedicated customer, enjoy direct support from our specialists who know our most powerful app development. Call the exclusive support line.