LOAD BALANCER
Enhance your server performance with our Load Balancer: Efficiently distributing your workload for stability and speed!
Let's Talk
Unleashing the potential of high-performance Load Balancers, tailored to elevate your hosting experience.
HIGH PERFORMANCE LOAD BALANCER
When a server is overwhelmed by the request load, our Load Balancer steps in, efficiently distributing requests across multiple servers. Leveraging this advanced technology, wecode seamlessly manages numerous simultaneous access attempts per second, ensuring uninterrupted performance.

Experience
For years, wecode has pioneered diverse load balancing techniques. Whether you require load distribution across physical or virtual servers or prefer dedicated systems, we tailor our solutions to meet your unique requirements.

Load Balancing
wecode's Load Balancer is engineered to withstand any surge of traffic. With streamlined configuration, we effortlessly enable load balancing across an unlimited number of web servers. The seamless integration and removal of web nodes within the cluster ensure effortless adaptability to any scenario.

High Availability
Employing load balancers not only empowers your website with increased performance but also enhances its security. In the event of a failure in one web node behind the load balancer, it is seamlessly removed from the cluster, and queries are efficiently redirected to the remaining available capacity, ensuring uninterrupted service.
Scalability: Effortless workload distribution for expanded infrastructure.
High Availability: Automatic failover for uninterrupted service.
Traffic Distribution: Efficiently distribute incoming traffic for optimization.
Session Persistence: Seamless continuity for user sessions.
Health Monitoring: Real-time server health and performance monitoring.
SSL/TLS Termination: Improved security and performance with encryption offloading.
Load Balancing Algorithms: Customizable traffic distribution based on algorithms.
Granular Traffic Control: Precise control over traffic routing and prioritization.
Logging and Analytics: Detailed logs and insightful analytics.
Advanced Features
Powerful, Flexible Load Balancers
Resilient load balancers, tailored to your precise needs.
High Availability
Ensure uninterrupted service by automatically detecting and redirecting traffic away from failed or overloaded servers.

Traffic Distribution
Efficiently distribute incoming traffic across server nodes to optimize performance and prevent overloading.

Load Balancing Algorithms
Support for various algorithms (such as round-robin, least connections, or weighted) to customize traffic distribution based on your specific needs.

Granular Traffic Control
Fine-tune traffic routing and prioritize certain types of requests or specific servers to optimize resource utilization.

Health Monitoring
Continuously monitor server health and performance to dynamically adjust traffic distribution and avoid sending requests to unhealthy servers.

Logging and Analytics
Capture detailed logs and generate analytics to gain insights into traffic patterns, server performance, and overall system health.
We embrace cutting-edge technologies and best practices, constantly improving our Managed Load Balancer Solutions. Proactively optimizing and enhancing your load balancer, we ensure it remains at the forefront of innovation.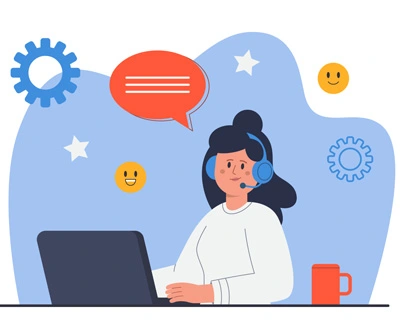 Dedicated to Dedicated
As a Dedicated customer, enjoy direct support from our specialists who know our most powerful load balancers best. Call the exclusive support line.