Colocation
Discover the epitome of reliability and security at wecode, where we ensure your infrastructure finds its perfect dwelling.
Let's Talk
Colocation
The Ultimate Destination for Your Infrastructure Needs!
Are you in search of a trustworthy and fortified sanctuary for your valuable infrastructure? Look no further, because wecode has got you covered! Step into our world of cutting-edge data centers, where we proudly present top-tier colocation and housing services of unparalleled quality. Rest assured, your servers will be entrusted to the most capable hands in the industry.

FAST SERVICE
At wecode, we understand the criticality of seamless technical support when it comes to your infrastructure. With a commitment to swift action, we guarantee response times of no more than 30 minutes, ensuring your concerns are promptly addressed.

Interconnected
Our data center is strategically interwoven with an intricate network fabric, facilitating lightning-fast data transfers and enhancing overall operational efficiency. Through this robust interconnectivity, we enable your infrastructure to flourish, unlocking new levels of productivity and performance.

INDIVIDUAL SOLUTIONS
Still Haven't Found the Perfect Solution? We've Got You Covered! If you haven't discovered the ideal solution among our offerings, worry not! At wecode, we thrive on challenges and pride ourselves on delivering tailored solutions to meet your unique requirements.
Individual units (1U, 2U,...)
1/4 rack (11U - individually lockable with access)
1/2 rack (21U - individually lockable with access)
1/1 rack (42U - individually lockable with access)
Experience access to secure cages tailored for your infrastructure needs.
Advanced Features
Powerful, Flexible Colocation
Our colocation offering is fortified by an industry-leading, resilient platform, tailored specifically for your needs.
Redundant Power Supply
Enjoy uninterrupted operations with redundant power sources, backup generators, and advanced power distribution systems, minimizing the risk of downtime.

Climate Control
Maintain optimal environmental conditions for your servers with advanced cooling and climate control systems, preventing overheating and ensuring peak performance.

High-Speed Connectivity
Access high-speed, reliable internet connections through multiple carriers and redundant network infrastructure, guaranteeing fast and seamless data transfer.

Scalability
Easily scale your server infrastructure as your business grows, with flexible colocation options that allow you to expand or downsize based on your evolving needs.

SLA-backed Service Level Agreements (SLAs)
Benefit from guaranteed uptime and performance levels, supported by comprehensive SLAs that outline service commitments and response times.

Physical Access
Enjoy physical access to your colocated servers, allowing you to perform on-site maintenance, upgrades, or any necessary hardware adjustments at your convenience.
Our dedicated team of friendly experts is here to assist you with all aspects of server colocation. Whether you need support with your server hosting or have specific inquiries about our colocation services, we are ready to provide you with the help and information you need to ensure a seamless and efficient colocated server experience.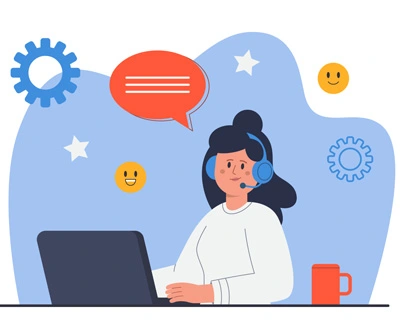 Dedicated to Dedicated
As a Dedicated customer, enjoy direct support from our specialists who know our most powerful servers best. Call the exclusive support line.