MANAGED CLUSTER SOLUTIONS
Would you like to maintain your flexibility during your search for an individual cluster solution?
Let's Talk
Specializing in high-performance managed clusters.
HIGH PERFORMANCE AND TRANSPARENT CLUSTER SOLUTIONS
There's nothing more concerning for a business than having to fret about whether your provider is effectively handling data backups or delivering the promised redundancy.

With our meticulous internal processes and thorough documentation, we maintain a comprehensive understanding of your system's real-time status. We conduct daily checks, diligently document backup statuses, and continuously monitor your cluster's performance. Our proactive alarm systems enable us to swiftly respond to any potential issues that may arise.

In situations where short-term peak loads occur, such as after a promotional campaign, we offer the flexibility to temporarily increase system resources as needed and seamlessly revert them back to normal. This not only ensures your satisfaction but also keeps your customers delighted.

Emergency Support Team
Is your infrastructure on the verge of collapsing or has it already experienced a breakdown? Don't delay! Reach out to us immediately through our round-the-clock hotline. We are dedicated to assisting you in swiftly restoring your online presence, ensuring that you're up and running within a matter of hours, at most.

High-quality Hardware
At wecode, we uphold the utmost standards of quality. That's why we steer clear of cheap or subpar hardware choices. Instead, we place our trust in Dell's top-notch, high-quality hardware. This ensures that your applications operate on a stable and dependable foundation, providing you with peace of mind and unwavering reliability.

Expertise And Experience
With extensive expertise in designing and constructing high-performance cluster systems, our team of experts brings years of experience to the table. We have a proven track record of numerous successful projects, accumulating a wealth of knowledge that directly benefits you as our valued customer.
Load Balancing
Scalable web servers
Scalable, highly available database clusters (MySQL, MSSQL, PostgreSQL)
High-quality storage systems
Highly available and high-performance in-house Backbone
Site independent distribution of your cluster across our network of data centers
Monitoring of the entire infrastructure
Preparation and delivery of streams
Development expertise from our software department
Highest security standards
BGP
Advanced Features
Powerful, Flexible Clusters
Our clusters are resilient, tailored specifically for your needs.
Scalability
Our solutions are designed to seamlessly scale your cluster resources to meet your evolving needs, whether it's handling increased workloads or accommodating future growth.

High Performance
We prioritize delivering exceptional performance for your cluster, leveraging optimized configurations and advanced technologies to ensure efficient processing and improved productivity.

Reliability and Redundancy
Our solutions incorporate robust redundancy measures to minimize downtime and ensure continuous operation. We implement failover mechanisms, backup strategies, and redundant infrastructure components to maximize reliability.

Security
We prioritize the security of your cluster environment, implementing robust access controls, encryption protocols, and regular security updates. Our solutions are designed to safeguard your data and protect against potential threats.

Monitoring and Management
We provide comprehensive monitoring and management tools to keep a close eye on the health and performance of your cluster. Proactive alerts and real-time insights enable prompt issue resolution and optimal resource utilization.

Seamless Integration
We ensure smooth integration of your cluster solutions into your existing infrastructure, minimizing disruption and enabling easy collaboration with your existing systems and workflows.
We stay updated with the latest technologies and best practices to continually enhance our Managed Cluster Solutions. We proactively identify opportunities for optimization and enhancement, ensuring your cluster stays at the forefront of innovation.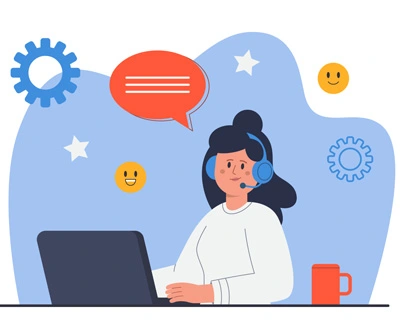 Dedicated to Dedicated
As a Dedicated customer, enjoy direct support from our specialists who know our most powerful clusters best. Call the exclusive support line.