Next-Gen VPS Hosting
Our virtual private servers are built from the ground using all SSD storage
Enjoy increased power, flexibility, and control for your websites.
Let's Talk
Features
Raising the Bar
Unprecedented features bring remarkable power to everyone.

Extreme Performance
Using open source technology we offer VPS that is both powerful and easy to use. And, by building our servers with state-of-the-art components, we unlock truly breakthrough speed.

Instant Provisioning
Get up and running in seconds. Where most VPS hosting solutions take hours or days to activate, we designed our VPS servers to provision immediately. Use your server the very second you need it.

Guaranteed Resources
By utilizing only high-performance components, your websites always perform at optimal levels. And thanks to our implementation of XEN hypervisor, your resources are guaranteed to be available at all times.

Dynamic Resources
Add additional storage, CPU and RAM on the fly. With our enhanced ISPConfig, our server expansions are competitively priced and enabled without requiring admin assistance.

Enhanced Control Panel
Every VPS configuration includes our improved ISPConfig interface. It features everything found in our Shared solution, along with special tools for VPS management.

24/7 Support
Our team is specially trained to not only solve technical issues, but to help you with all aspects of getting online. Call us at any time.
99.9% Guaranteed Uptime
24/7 Automated Monitoring
SSD Storage
Backup & Restore
Dedicated IP
Advanced Features
Powerful, Flexible Hosting
Our solution is powered by an industry-leading, robust platform.
Multi-Server Management
Need more than one server? You can add more VPS, or even Shared and Dedicated hosting services to your account and effortlessly manage everything in one place.

Access Control
Create passwords that grant access to specific aspects of your account. Issue one for ownership information, one for server administration, and/or one master password for everything

File Management
Use file transfer protocol (FTP) to upload, download, or modify files on your virtual server. Create as many FTP accounts as you'd like.

Advanced Capabilities
Our servers are designed from the ground up to support everything you could need, such as Secure Shell (SSH) access, server-side includes, log file access, and web-based managers for files, databases, and email. Customize your own .htaccess files, cron jobs, and php.ini files.

Database Management
Easily organize, edit, and manage databases directly on the server with our custom-designed database manager.

Root Access
For advanced users, our enhanced ISPConfig control panel offers full access to OS, giving you complete control of your server.
Whether you need support with your server hosting, looking for your next career adventure or would like to make an enquiry about our range of ecommerce development services, our team of friendly experts are on hand to provide you with the help and information you need.
Optional
Optional Add-Ons
Enhance your account with marketing, security, email upgrades, and more.

Scalability
Upgrade your dedicated server hosting as your business grows. With multiple different configuration options available, we've got the solution for you.

Domain Privacy
Prevent identity theft, spam and phishing attacks by masking the personal information associated with your domain name.

SiteLock
Defend your websites against attacks and malware by detecting and fixing vulnerabilities and threats before they cause problems.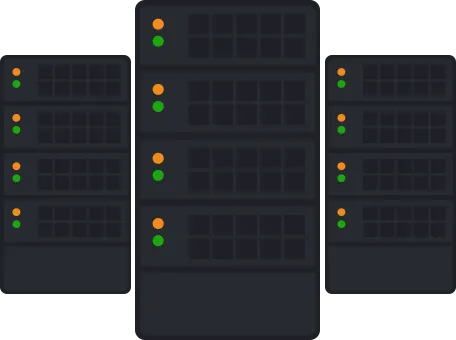 Powerfully Reliable
We maintain our servers in-house to ensure your site stays up and running at all times.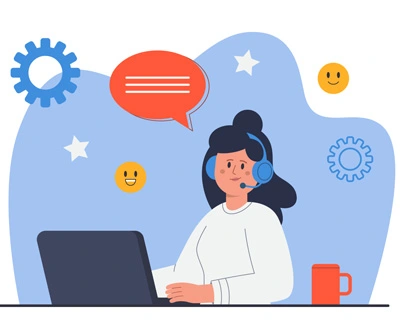 Experts standing by
We know cloud technology inside and out. After all, we built it. Get help and advice from our in-house VPS team anytime. 24/7.