Dedicated Hosting
When you want the ultimate in website performance, security, and control, this is it.
Let's Talk
Basic
Tuned for Ultimate Performance
New functionality brings maximum power to everyone.

Extreme Speed
Each server is custom built in-house by our engineers using only the latest technology. And our use of open source technology gives us the flexibility to upgrade performance over time.

Fast Provisioning
Some dedicated hosting providers take weeks to configure and deploy a dedicated server. Our team of specialists build and rack your server within 24-72 hours so you can start working sooner.

RAID Storage
We use only high quality storage with RAID level 1 support on our high storage dedicated servers. Your drives are completely mirrored, ensuring your data is extremely well protected. This feature is not found on most dedicated solutions.

Storage Upgrades
Add hosting storage on the fly as you need it. With us, you can increase available storage space in real time without requiring admin intervention.

Root Access
For advanced users, our improved dedicated server provides optional root access, giving you full control of your server.

Dedicated Support
Get expedited help from agents who specialize in dedicated web hosting. Our dedicated team works closely with the same engineers who maintain your server, so they are able to troubleshoot at a moment's notice.
99.9% Guaranteed Uptime
24/7 Automated Monitoring
SSD Storage
Backup & Restore
Dedicated IP
Advanced Features
Powerful, Flexible Hosting
Our dedicated solution is powered by an industry-leading, robust platform.
Unmanaged
Advanced users can have unfettered access and control over everything from the operating system to Apache with our unmanaged dedicated server hosting.

Improved ISPConfig
Every dedicated configuration includes the option of our enhanced ISPConfig-based interface which makes it easy to manage all of your websites, domains, emails, resources, and more from one central location.

Multi-Server Management
Need more than one hosting service? You can add shared hosting, VPS hosting, or even additional dedicated hosting services to your existing account and manage all of them in one place.

Access Control
Create passwords granting access to limited aspects of your account. Issue one for ownership information and one for server administration, along with your master password.

Advanced Capabilities
Our servers are designed from the ground up to support everything you could need, such as Secure Shell (SSH) access, server-side includes, log file access, and web-based managers for files, databases, and email. Customize your own .htaccess files, cron jobs, and php.ini files.

Database Management
Easily organize, edit, and manage databases directly on the server with our custom-designed database manager.
Whether you need support with your server hosting, looking for your next career adventure or would like to make an enquiry about our range of ecommerce development services, our team of friendly experts are on hand to provide you with the help and information you need.
Optional
Optional Add-Ons
Enhance your account with marketing, security, email upgrades, and more.

Scalability
Upgrade your dedicated server hosting as your business grows. With multiple different configuration options available, we've got the solution for you.

Domain Privacy
Prevent identity theft, spam and phishing attacks by masking the personal information associated with your domain name.

SiteLock
Defend your websites against attacks and malware by detecting and fixing vulnerabilities and threats before they cause problems.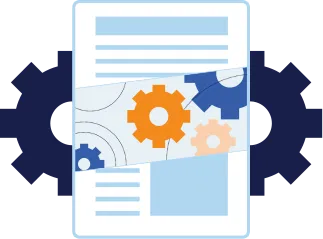 In-House Reliability
We design, build, and maintain your custom dedicated servers in-house to ensure your site stays up and running at all times. Reliability is our priority.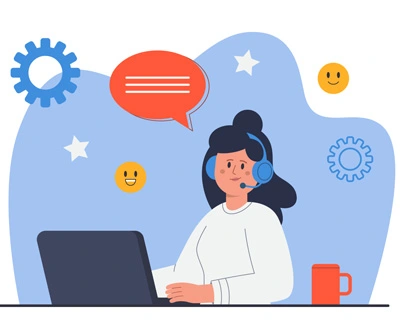 Dedicated to Dedicated
As a Dedicated customer, enjoy direct support from our specialists who know our most powerful servers best. Call the exclusive support line anytime, 24/7.