Progressive Web Apps (PWA)
Progressive Web Apps - Unleash the Power of Digital Evolution!
Let's Talk
Unleash the Power of Progressive Web Apps - Elevate Your Digital Experience!
PWA - Unleashing Their Limitless Potential!
Experience blazing-fast performance, seamless offline capabilities, and engaging user experiences like never before.

Quick Implementation
Unlock the Speed of Implementation with PWAs! Our expert development teams leverage frameworks to deliver progressive web app projects in just a matter of weeks, ensuring rapid deployment of your digital vision.

Cost-effective
Experience the Best of Both Worlds - PWA: The Power of a Native App with the Efficiency of a Website. With significantly reduced development effort compared to native apps, PWAs save you valuable time and, most importantly, precious resources.

Independent
Break Free from Platform Limitations with Progressive Web Apps! Unlike traditional apps tied to specific browsers or operating systems like iOS or Android, PWAs empower you to reach all users seamlessly, transcending browser and platform boundaries.
Fast Loading
Offline Functionality
Push Notifications
App-like Experience
Cross-Platform Compatibility
Reliable Performance
Secure and Safe
Advanced Features
Powerful, Flexible PWA
Resilient PWA, tailored to your precise needs.
Fast Performance
Experience lightning-fast loading speeds and responsiveness for an optimized user experience.

Offline Availability
Access your PWA even without an internet connection, ensuring uninterrupted usage anytime, anywhere.

Cross-Platform Compatibility
Reach users across various devices and platforms, including desktop, mobile, and tablets.

Secure and Safe
Benefit from robust security measures that protect your data and ensure a safe browsing experience.

Reliable and Responsive
Count on a PWA that delivers consistent performance and adapts seamlessly to different screen sizes and orientations.

App-like Experience
Enjoy a native app-like interface and functionality, providing a seamless and immersive user experience.
We Embrace Innovative Technologies and Best Practices, Continuously Enhancing Our PWA Solutions. Proactively Optimizing and Advancing Your Progressive Web App, We Ensure It Stays Ahead of the Curve in Innovation.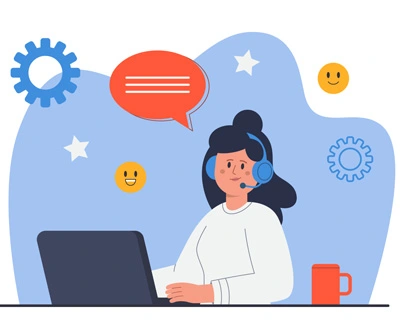 Dedicated to Dedicated
As a Dedicated customer, enjoy direct support from our specialists who know our most powerful app development. Call the exclusive support line.