Low-level Programming
Unlock the Boundless Potential of Low-Level Programming: Empower Your Code, Master Your Hardware!
Let's Talk
UNLEASHING THE POTENTIAL OF LOW-LEVEL PROGRAMMING: EMPOWERING CUSTOMIZED SOLUTIONS WITH PRECISION!
Low-level Programming-powered Personalized Solutions: Unleashing The Potential Of Your Ideas With Precision!
Experience Lightning-Fast Low-Level Programming Performance, Seamless Offline Capabilities, and Immersive User Experiences, All Customized to Your Unique Needs!
Assembly language and C Unleashing the Power of Low-Level Programming for Sensor Drivers, Microprocessor Control Systems, and Hardware Components. Achieve High Performance and Optimal Memory Efficiency!
Embrace the Challenge of Low-Level Programming: Unleashing Compact and Exceptionally Performant Code. A Must for Swift Sensor and Control Element Handling. Our Expertise Extends to Crafting Control Software for Joysticks, Diverse Sensors, Display Elements, and More, Catering to Our Valued Customers

We Craft Driver Solutions
Our developers excel in creating seamless connections not only between machines and users but also between the machines themselves. To accomplish this, our driver software is meticulously designed to be lean and efficient.

We Craft Control Solutions
When it comes to developing programs for hardware, the choice of language is just as crucial as the programming logic itself. We understand the importance of selecting the right language and strive to create short and straightforward code for optimal performance.

WE CODE Microcontrollers
Our experienced team focuses on the core essentials. Simply provide us with the hardware specifications and the desired task, and we will optimize your plan with utmost efficiency and effectiveness.
Direct Hardware Control
Maximum Performance Optimization
Memory Efficiency
Real-Time Responsiveness
Low-Level System Access
Tailored Hardware Interaction
Fine-Grained Control
Efficient Resource Utilization
High-Speed Data Processing
Low-Level Debugging Capabilities
Advanced Features
Empowering, Adaptive Low-Level Programming Solutions Tailored to Your Unique Requirements
Robust Low-Level Programming Solutions, Tailored Precisely to Your Unique Requirements
Direct Hardware Control
Low-level programming allows for direct control and manipulation of hardware components, enabling fine-grained interactions with the underlying system.

Maximum Performance Optimization
Low-level programming provides the ability to optimize code for maximum performance by leveraging low-level optimizations, such as manual memory management and efficient resource utilization.

Memory Efficiency
Low-level programming allows for efficient memory management, minimizing memory usage and maximizing the available resources.

Real-Time Responsiveness
Low-level programming enables the development of real-time systems that can respond quickly and accurately to time-critical events or tasks.

Low-Level System Access
With low-level programming, developers can access and utilize low-level system functionalities and features, providing greater control and flexibility in designing software solutions.

Tailored Hardware Interaction
Low-level programming allows for precise and customized interaction with hardware components, making it ideal for developing drivers, control systems, and firmware that directly interface with specific hardware devices.
We Embrace State-of-the-Art Technologies and Industry Best Practices, Continuously Advancing Our Low-Level Programming Solutions. Proactively Optimizing and Innovating Your Systems, We Ensure They Stay at the Forefront of Low-Level Programming Evolution.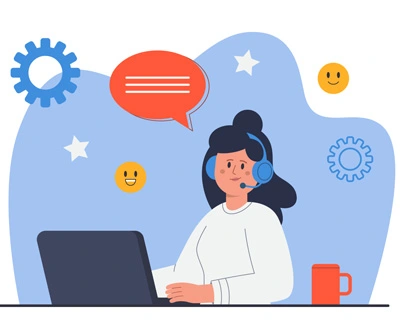 Dedicated to Dedicated
As a Dedicated customer, enjoy direct support from our specialists who know our most powerful app development. Call the exclusive support line.